Our tech­nol­ogy partners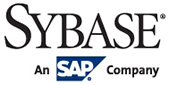 Sybase Pol­ska Sp. z o.o., Sybase Inc. is one of the world's biggest inde­pen­dent sofware provider. The com­pany enables cor­po­ra­tions to do e-​business ensur­ing access to infor­ma­tion regard­less of time and place. For years Sybase has spe­cialised in data­base servers, inte­gra­tion solu­tions, data stor­age, deci­sion sup­port sys­tems, move­able and built-​in solu­tions, and tools for cre­at­ing client-​server appli­ca­tions as well as multi-​layer, inter­net and intranet ones.

Take a look at the press release about our sys­tem, which was devel­oped by mena­sof the Sybase tools.